Perfect Gift Ideas for every occasion

About Her Rose

This range of preserved flower products was created as our management believes that a beautiful floral display need not necessarily be an ecological burden to our planet.

Displaying short-lived fresh blooms can often be an expensive endeavour. Our new product range solves this issue by using the latest state-of-the-art technology to preserve flowers, transforming them into ecologically friendly, long lasting displays which are meticulously arranged into our various themed displays.

Who are we? United by our love of beauteous floral displays, we are a team that believes we each have a key role to play in the long term survival of our planet. The traditional method of displaying fresh blooms can be a wasteful and expensive endeavour as the flowers wilt fast, and is taxing on our environment in the long term.

Our solution is to preserve these beautiful blooms, which can keep their look, feel and texture for years. Our Preserved Flowers Thanks to new innovations in flower preservation technology, we found a brilliant solution that keeps cut flowers staying fresh-looking for years, and are virtually identical to fresh flowers in terms of presentation and texture.

Using a high tech process which adheres to stringent international standards, our blooms are transformed into alluring, magnificent display pieces that require almost no maintenance. Each flower is rigorously selected and cut only at the height of it's bloom, ensuring that only premium blossoms would adorn your living space, sprucing up the area to titillate your senses!

Our flowers have the ability to H.E.A.L. They harmonize Health, emits Elegance, amplifies Abundance, & lends Liveliness to an otherwise drab room.

Quality is our Priority Our product range is highly curated to ensure that you will receive only the finest quality preserved flowers in meticulously arranged theme displays, which undergo the most stringent quality assurance to ensure that it lives up to the high expectations that our loyal followers have come to expect from our products.
Musical Globe with Melodious Music
* Embellished with Premium Grade Crystal from Austria
* 100% Natural fresh flower, can be preserved for 1-5 years
* Product dimension Approx.: 9.5cm x 14.0cm
* Box dimension Approx. : 15cm x 15cm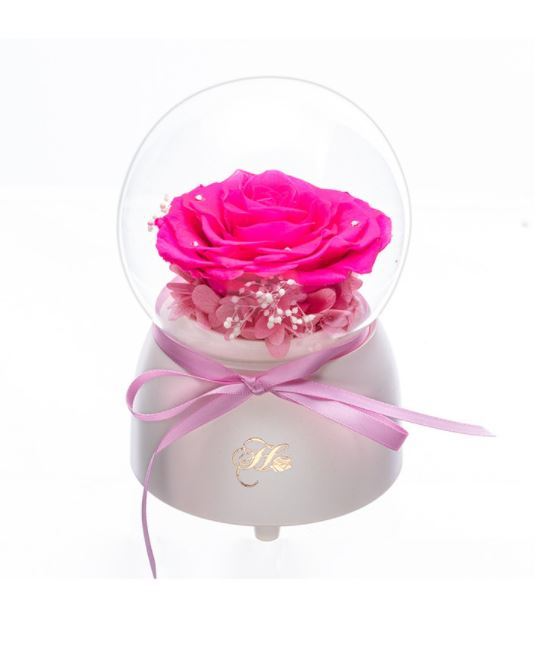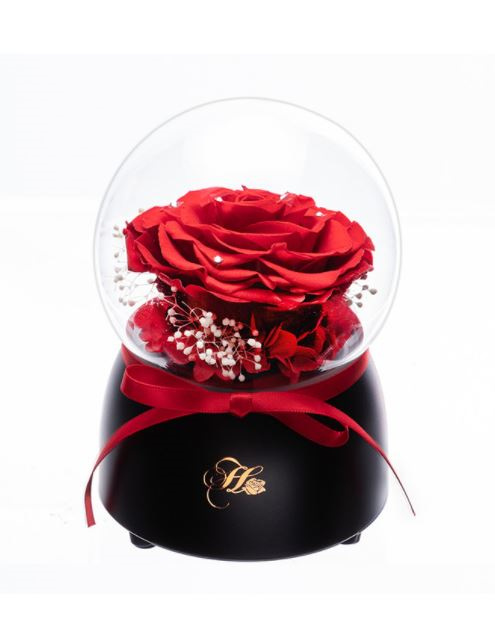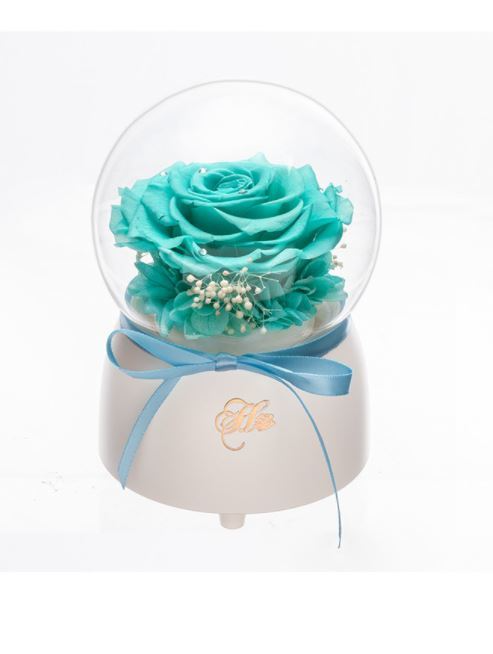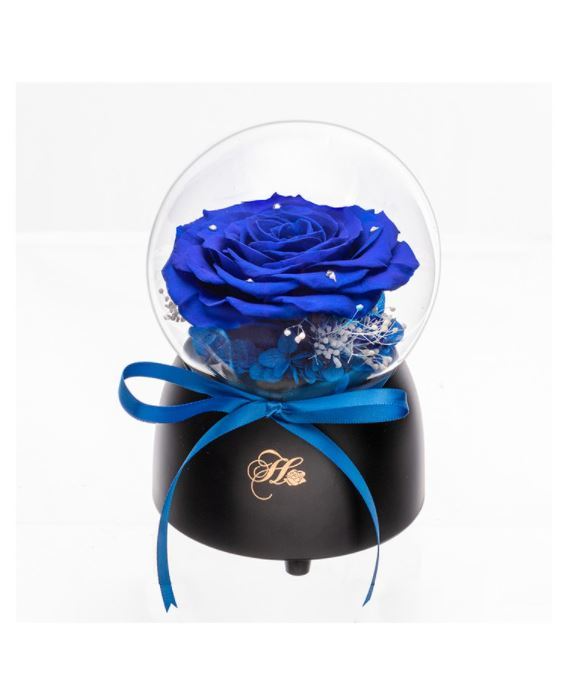 Fortune Kitty
* LED Light design
* Embellished with Premium Grade Crystal from Austria
* 100% Natural fresh flower, can be preserved for 1-5 years
* Her Rose Customize Design Box
* Product dimension Approx.: 12.5cm(L) x 12.5cm (H)
* Box dimension Approx. : 15.5cm(L) x 16.2cm(H)
* AAA Battery required (Battery not included)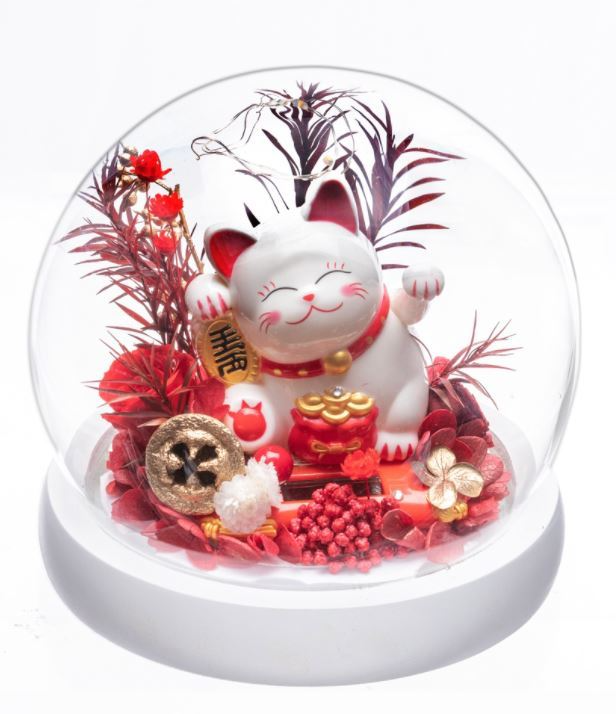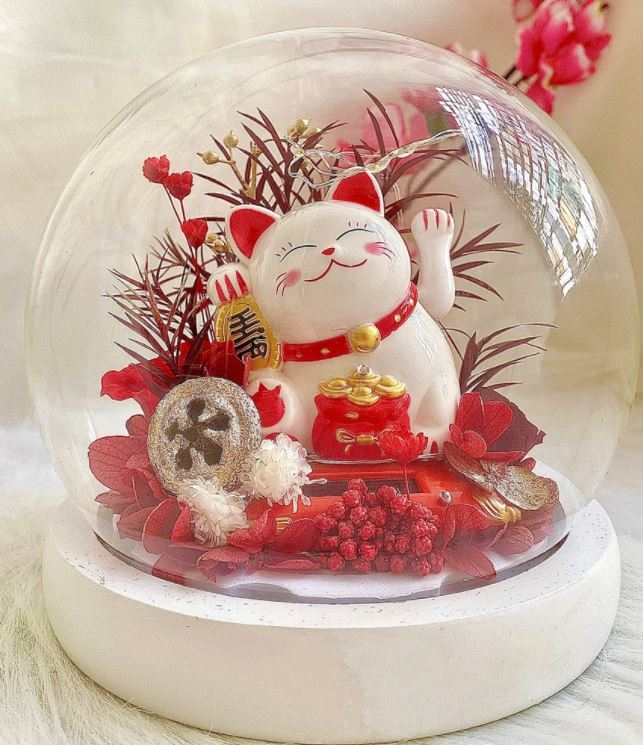 Celestial Speaker
* Bluetooth Speaker connection
* Design with LED Light
* Embellished with Premium Grade Crystal from Austria
* 100% Natural fresh flower, can be preserved for 1-5 years
* Include Charger
* Product dimension Approx.: 12.0cm(L) x 19.0cm(H)
* Box dimension Approx. : 15.5cm x 21.5cm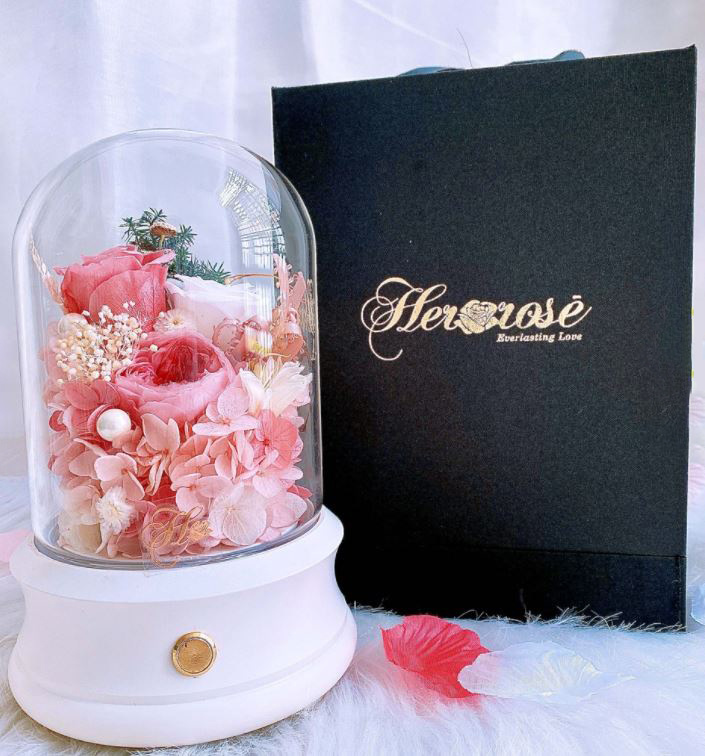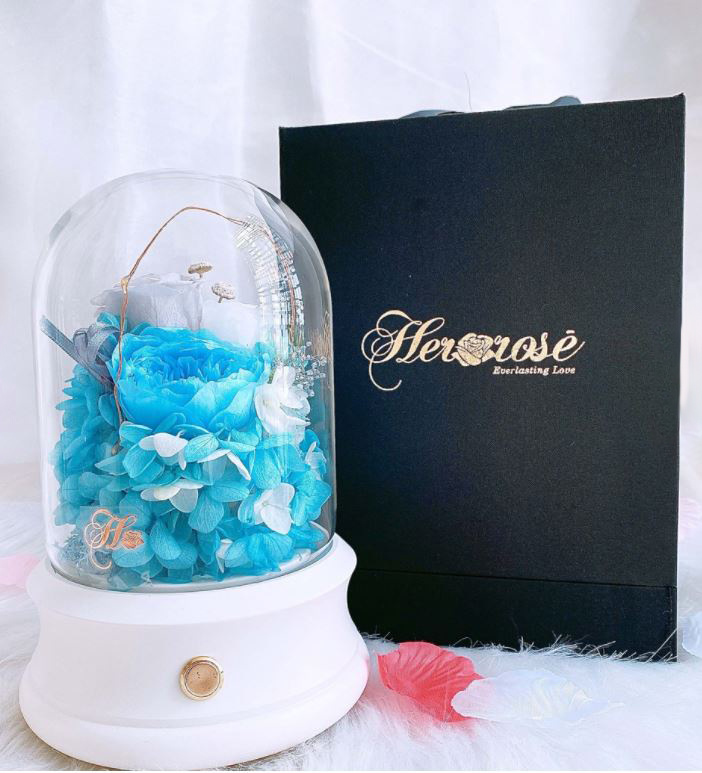 Fairyland
* LED Light design
* Embellished with Premium Grade Crystal from Austria
* 100% Natural fresh flower, can be preserved for 1-5 years
* Product dimension Approx.: 17.0cm(L) x 21.0cm
* Box dimension Approx. : 20.0cm(L) x 27.5cm(H)
* AAA Battery required (Battery not included)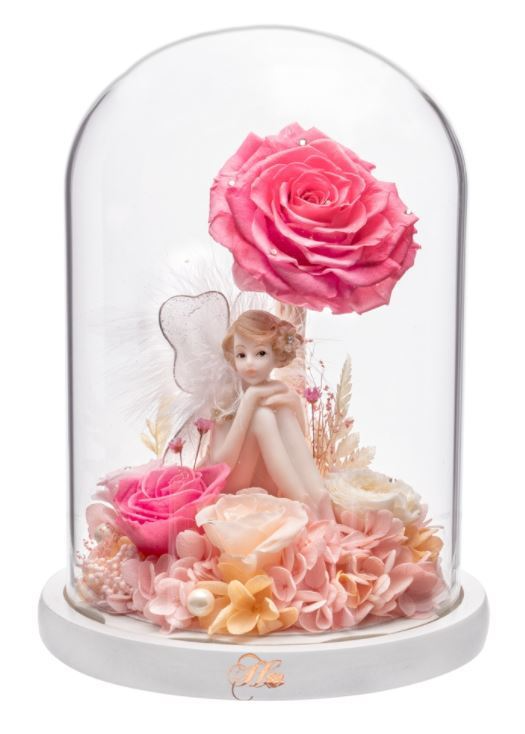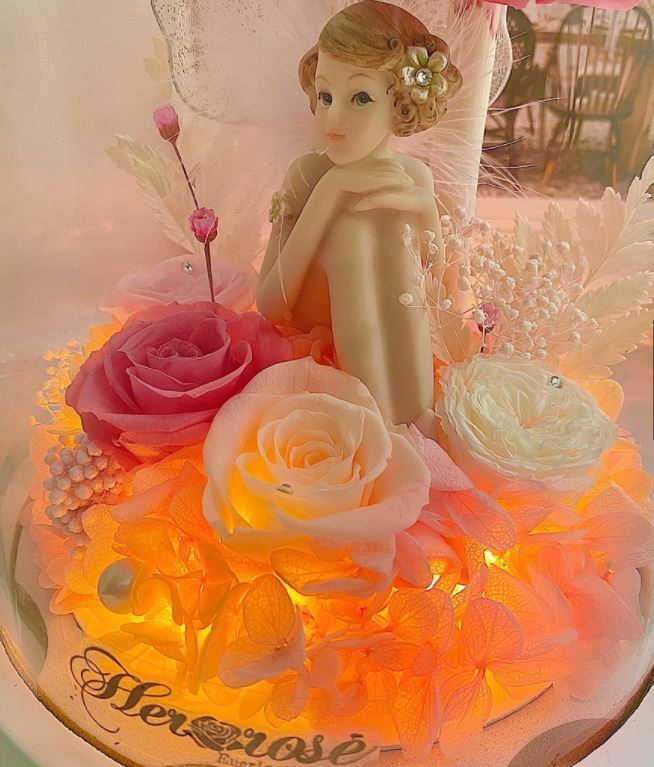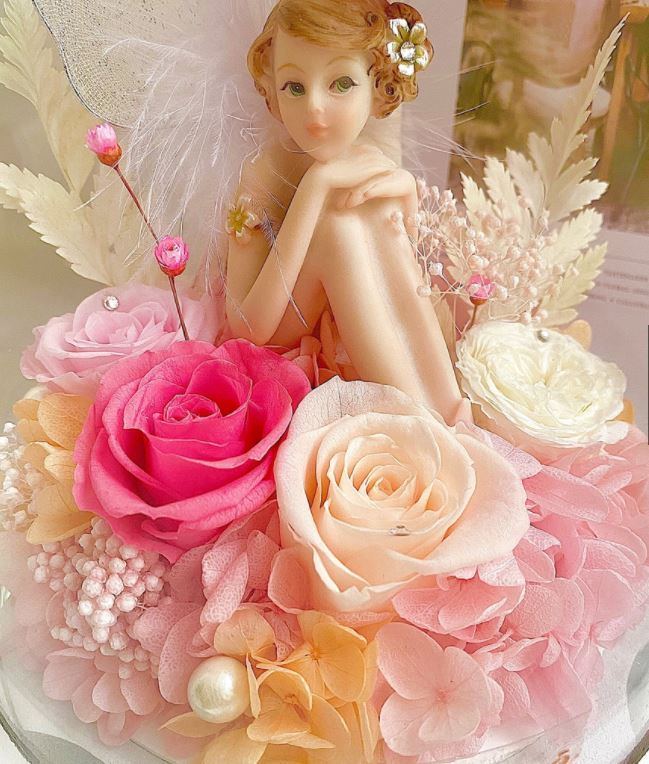 Angel Heart Preserved Flower (Shades of Pink)
> Design with LED Light
> Embellished with Premium Grade Crystal from Austria
> 100% Natural fresh flower, can be preserved for 1-5 years
> Product dimension Approx.: 30.0cm(L) x 12.0cm (H)
> Box dimension Approx. : 34.0cm(L) x 14.0cm(H)
> Weight :3.0kg (Include Packaging)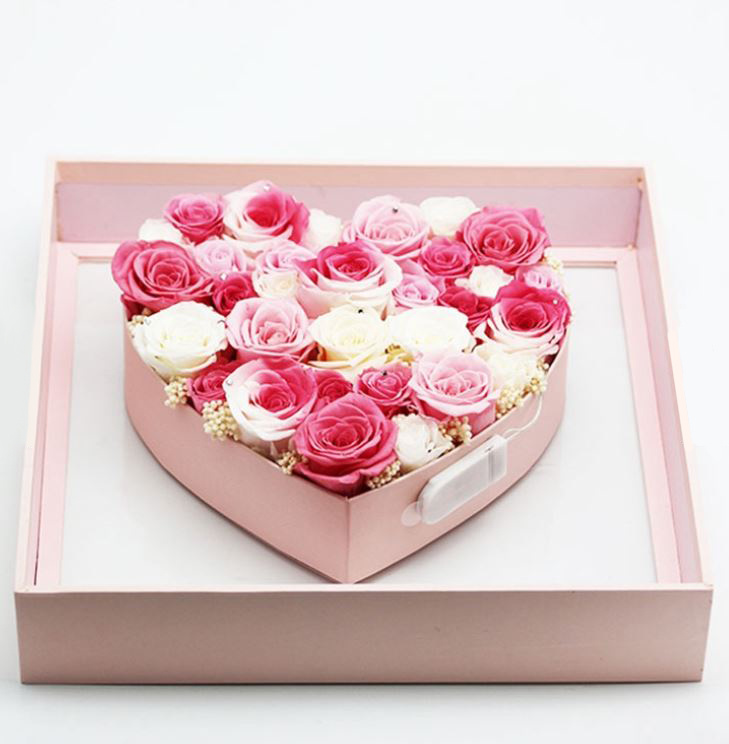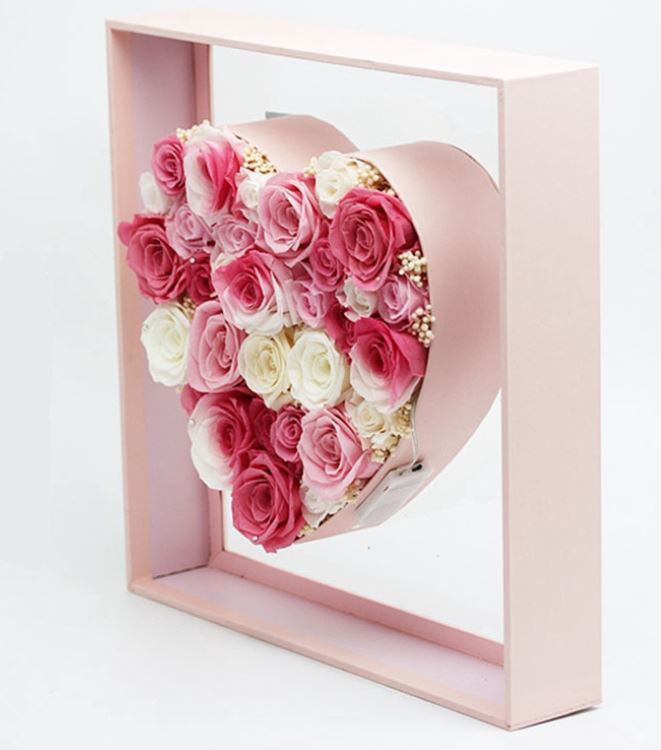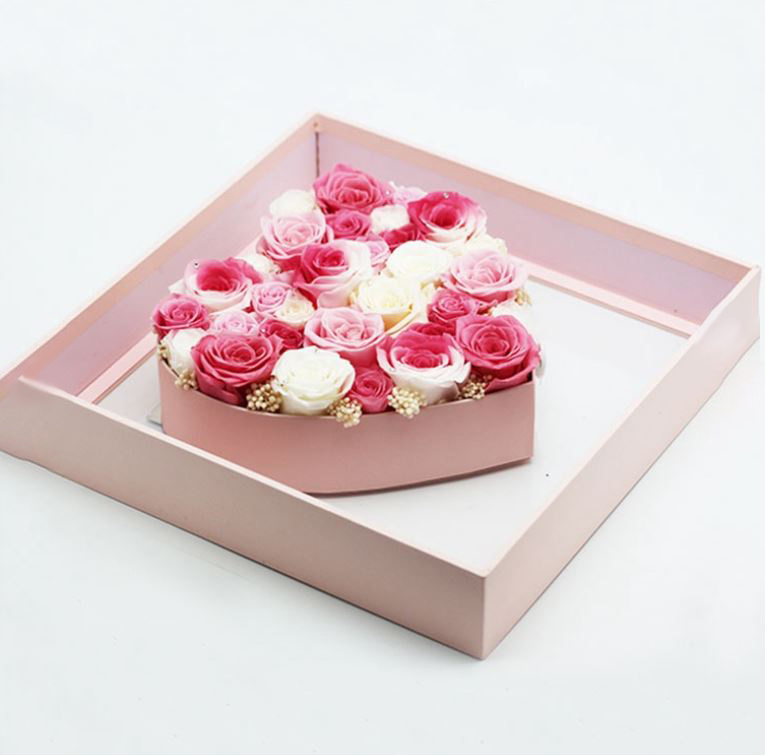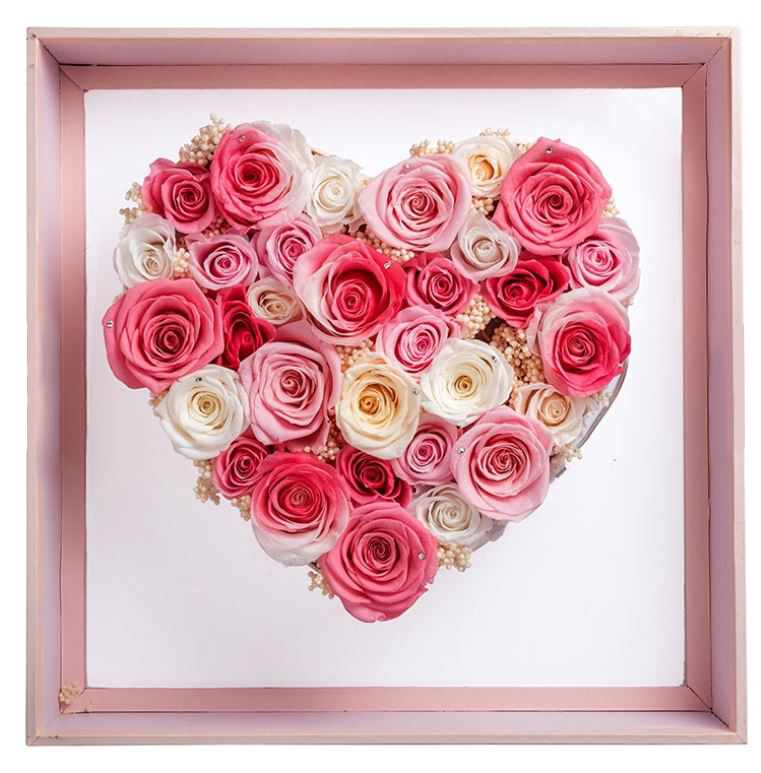 Prism Story
> Embellished with Premium Grade Crystal from Austria
> 100% Natural fresh flower, can be preserved for 1-5 years
> Her Rose Customize Design Box
> Product dimension Approx.: 15.0cm(L) x 15.0cm (H)
> Box dimension Approx. : 21.0cm(L) x 27.5cm(H)
> Weight : 2kg (Include Packaging)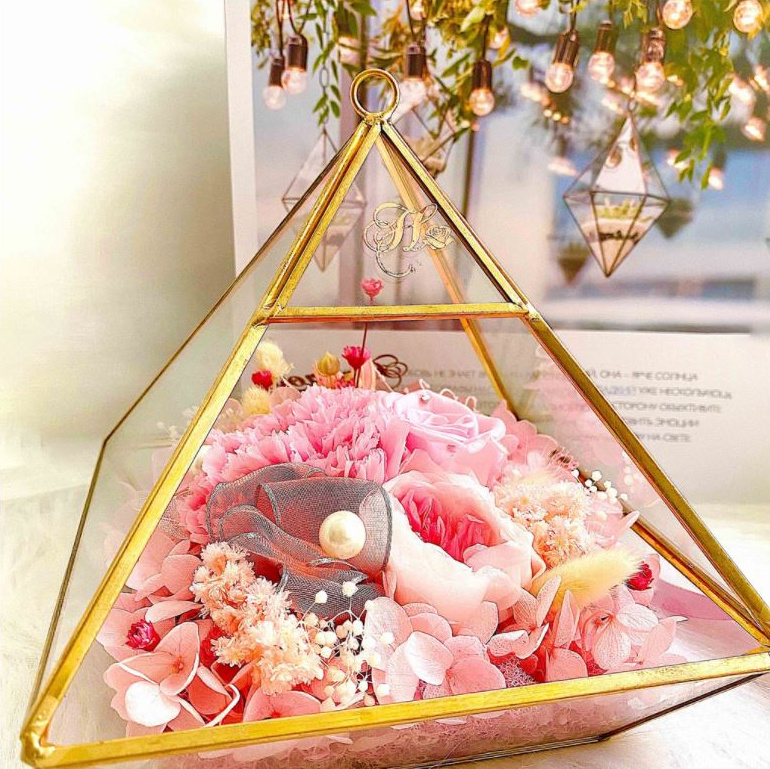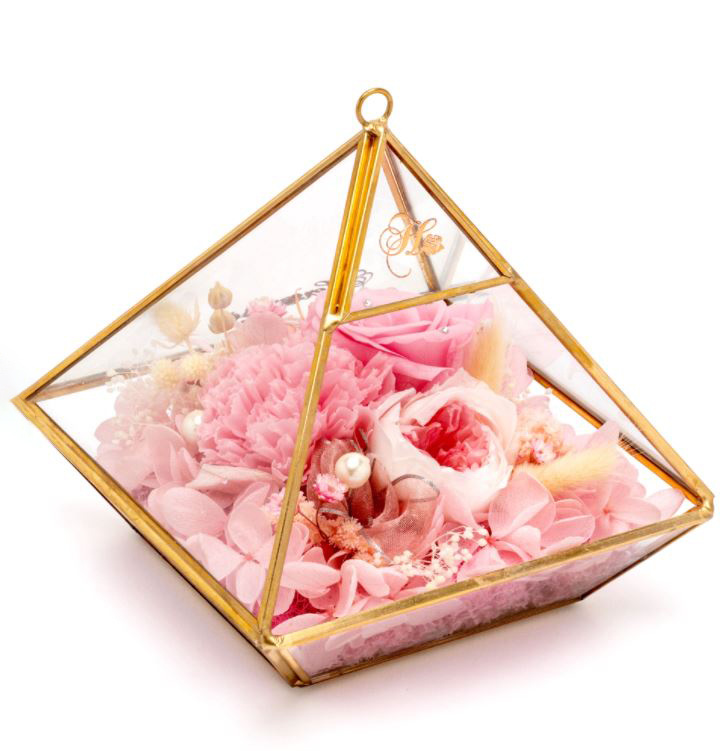 Romance Love Preserved Flower (Red / Pink)
* Design with LED Light
* Embellished with Premium Grade Crystal from Austria
* 100% Natural fresh flower, can be preserved for 1-5 years
* Product dimension Approx.: 14.9cm x 17.5cm
* Box dimension Approx. : 20.5cm x 27.5xm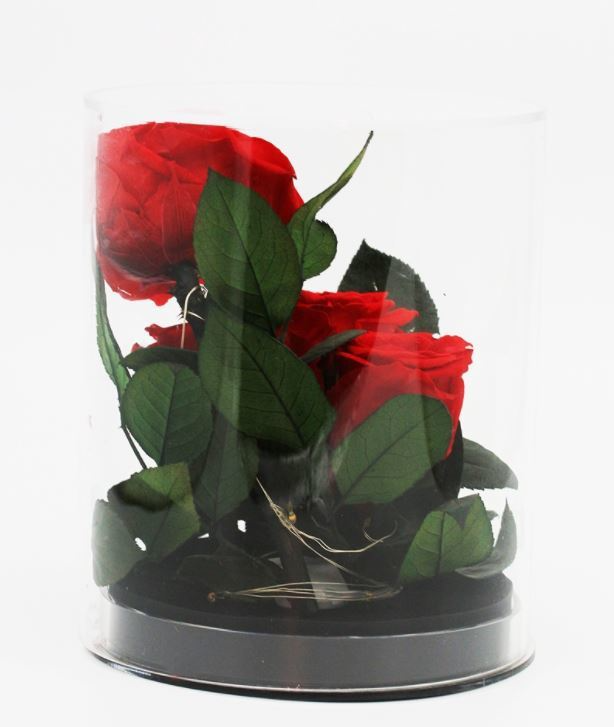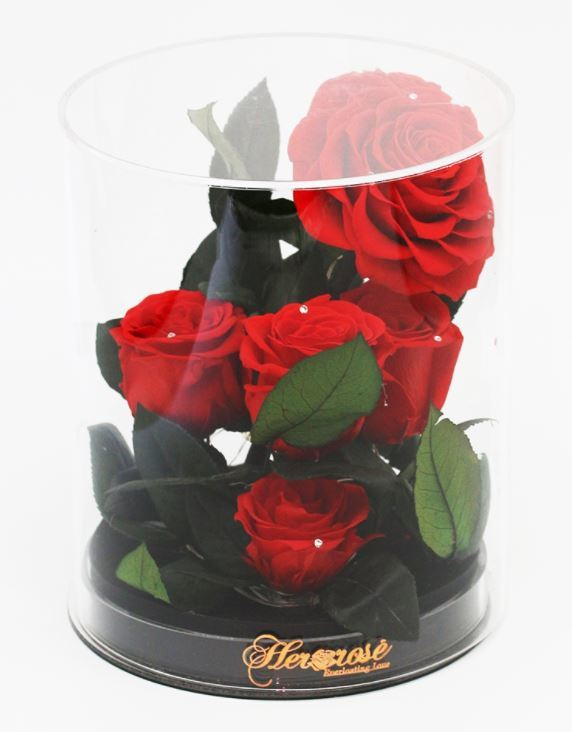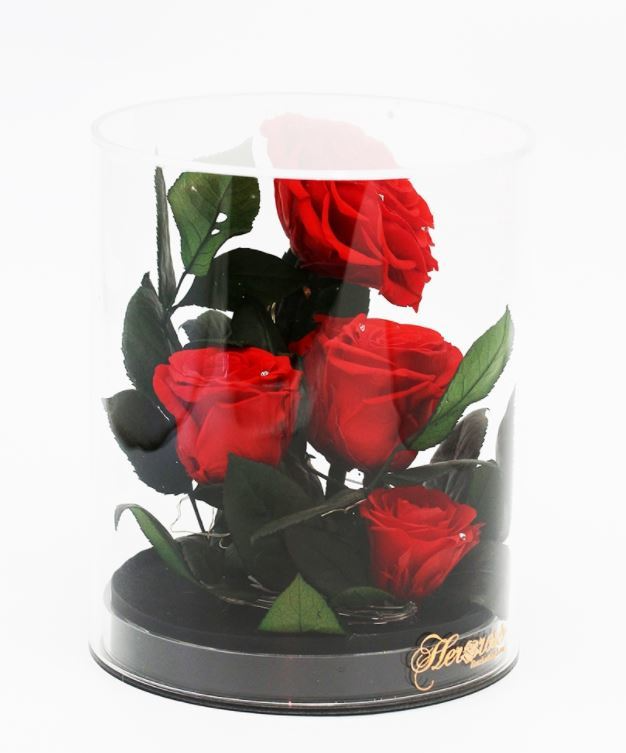 Unicorn
* LED Light design
* Embellished with Premium Grade Crystal from Austria
* 100% Natural fresh flower, can be preserved for 1-5 years
* Product dimension Approx.: 17.0cm(L) x 21.0cm
* Box dimension Approx. : 20.0cm(L) x 27.5cm(H)
* AAA Battery required (Battery not included)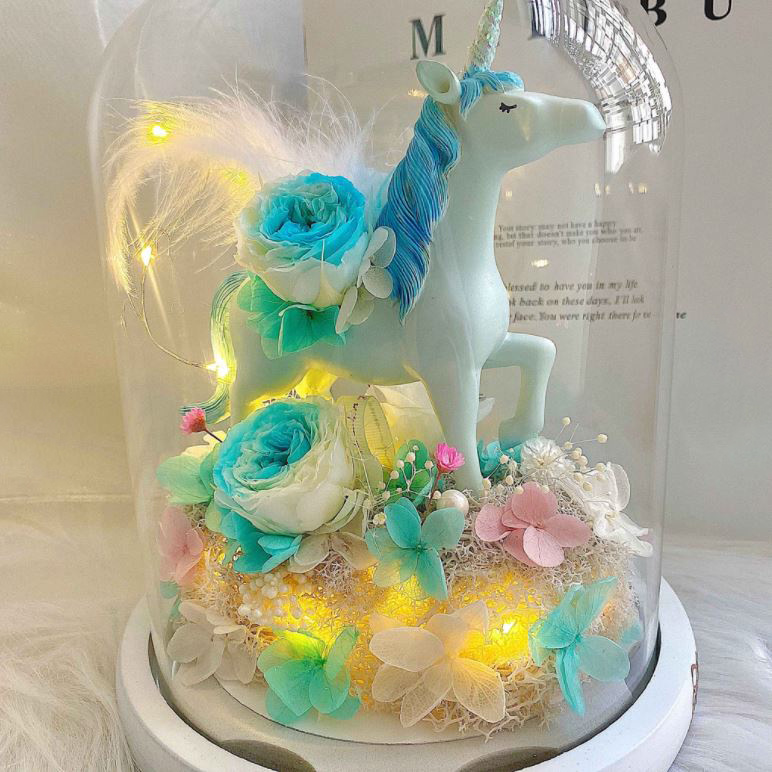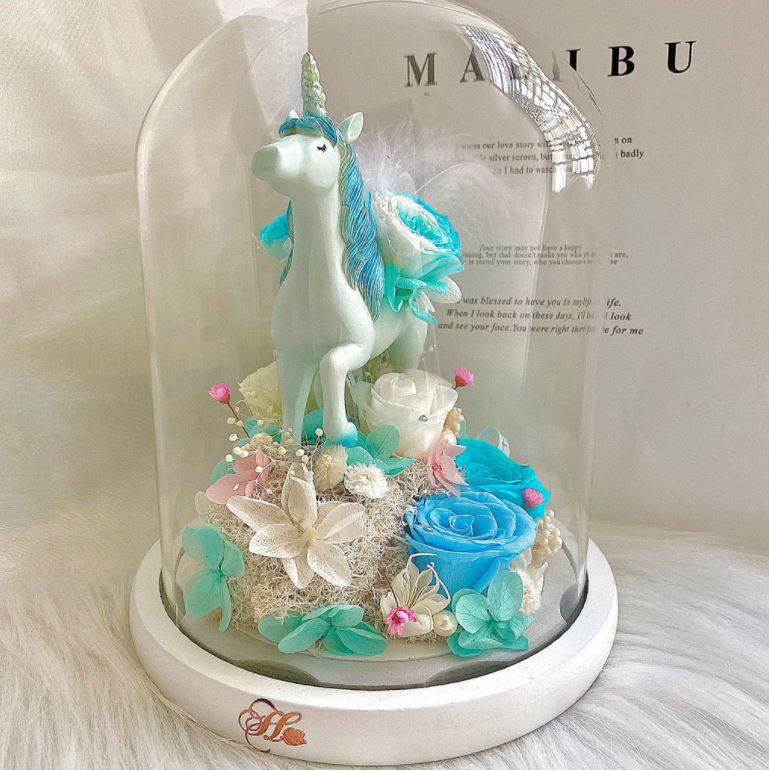 All our Preserved flowers are 100% natural fresh flowers & Handmade, which undergoes a unique preservation process that leave the flowers looking natural by maintaining their original suppleness, shape, brightness and It can be preserved for 3-5 years, without watering or managing it. Preserved flower has also been recognize one of the most popular Gifts Ideas in this trends for every occasion. If you're finding a gift for your beloved one, never miss out our preserved flowers by Her Rose which has prepared for you.

*Colors may vary from the picture due to lighting effect